The Dream Apartment for your Holiday in Osttirol
Take a break from your everyday life and enjoy an unforgettable time between the Grossglockner and the Grossvenediger.
Ready for a break from your busy everyday life?
You will find everything you need for a perfect break around the Hohe Tauern National Park.
One appointment chases the other. Constantly running on full speed while trying to stay focused. Being available for others 24/7. Does all of this sound familiar? Everyday work sometimes demands a lot from us. Unfortunately, the necessary breaks are all too often neglected and the desire for a relaxing holiday is growing gradually. We believe you deserve a time-out. One that you will keep in your memory for a long time.
No appointments – Just recuperating.
Feel the untouched nature in Matrei in Osttirol and enjoy your own personal

freiraum

.
How about putting your schedule aside? Not being available 24/7. Just skipping that next meeting at work.
Take your family or friends and go on a holiday in Osttirol to slow down and recharge your batteries. Let yourself be enchanted by the breathtaking nature of the East Tyrolean mountains and relax in our TOP equipped and stylishly furnished apartments. Treat yourself to a sauna after a long hike in the mountains or enjoy a glass of wine by the cosy fireplace after an active day of skiing in the Großglocknerresort Kals-Matrei. Our freiraum apartments offer everything your heart desires.
freiraum

Appartements Matrei in Osttirol
Experience pure relaxation
in the heart of the Hohe Tauern National Park
Experience pure relaxation in the heart of the Hohe Tauern National Park
Generously designed and equipped with everything you need for a relaxing holiday, we want to make your stay in Matrei in Osttirol will be as extraordinary as possible. In addition to a high-quality fully equipped apartement, you can expect an architectural oasis of well-being in which traditional features are harmoniously coordinated with modern details. An ambience you will love.
Our freiraum apartments are located right at the entrance to the Hohe Tauern National Park and have been awarded five Edelweiss for meeting exceptional standards. The highest award to be received for hosts in the private hospitality service in Austria.
Everything your heart is craving for your family holiday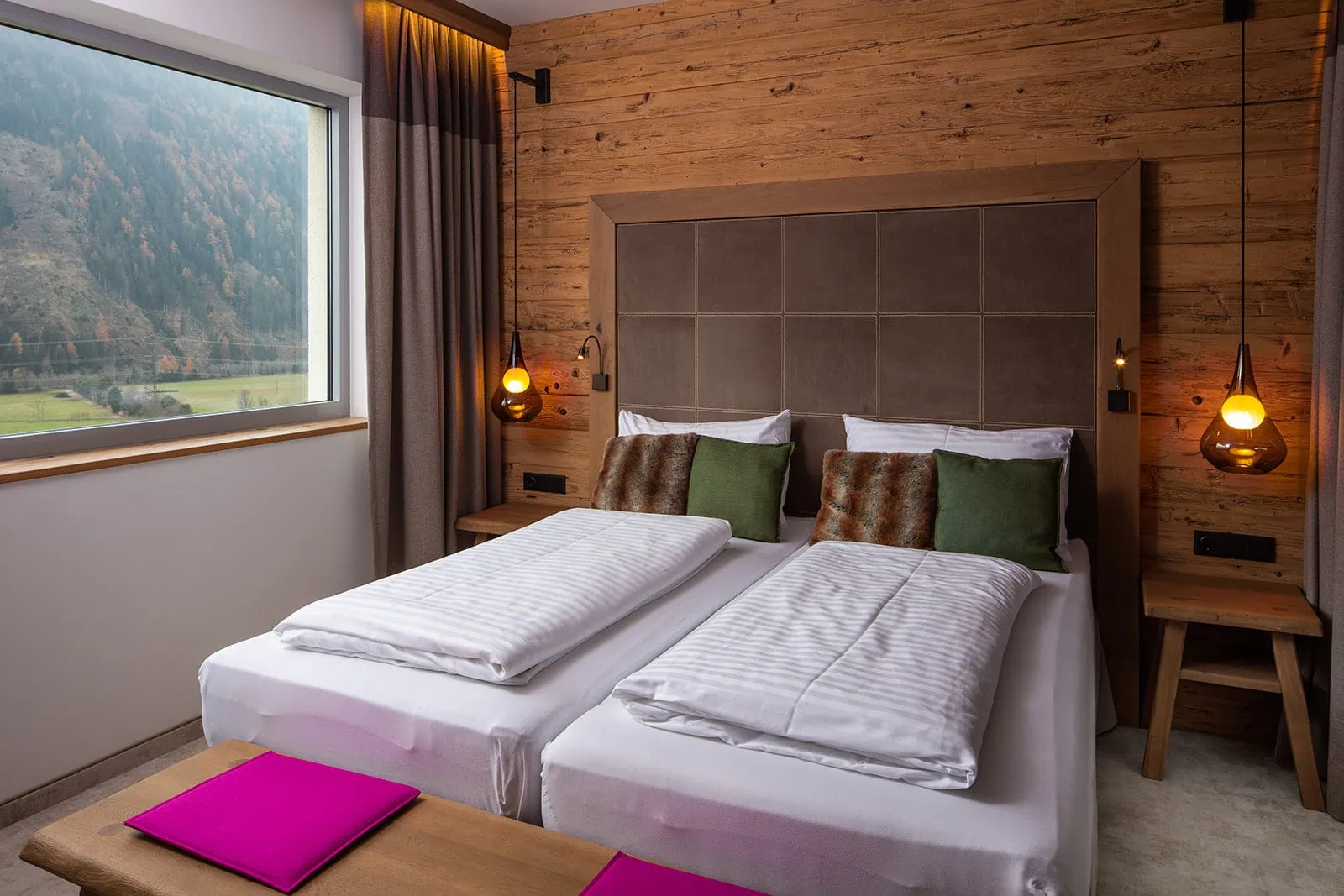 2 King-Size Beds
Walk-in closet
Bedding
Floor heating
Satellite TV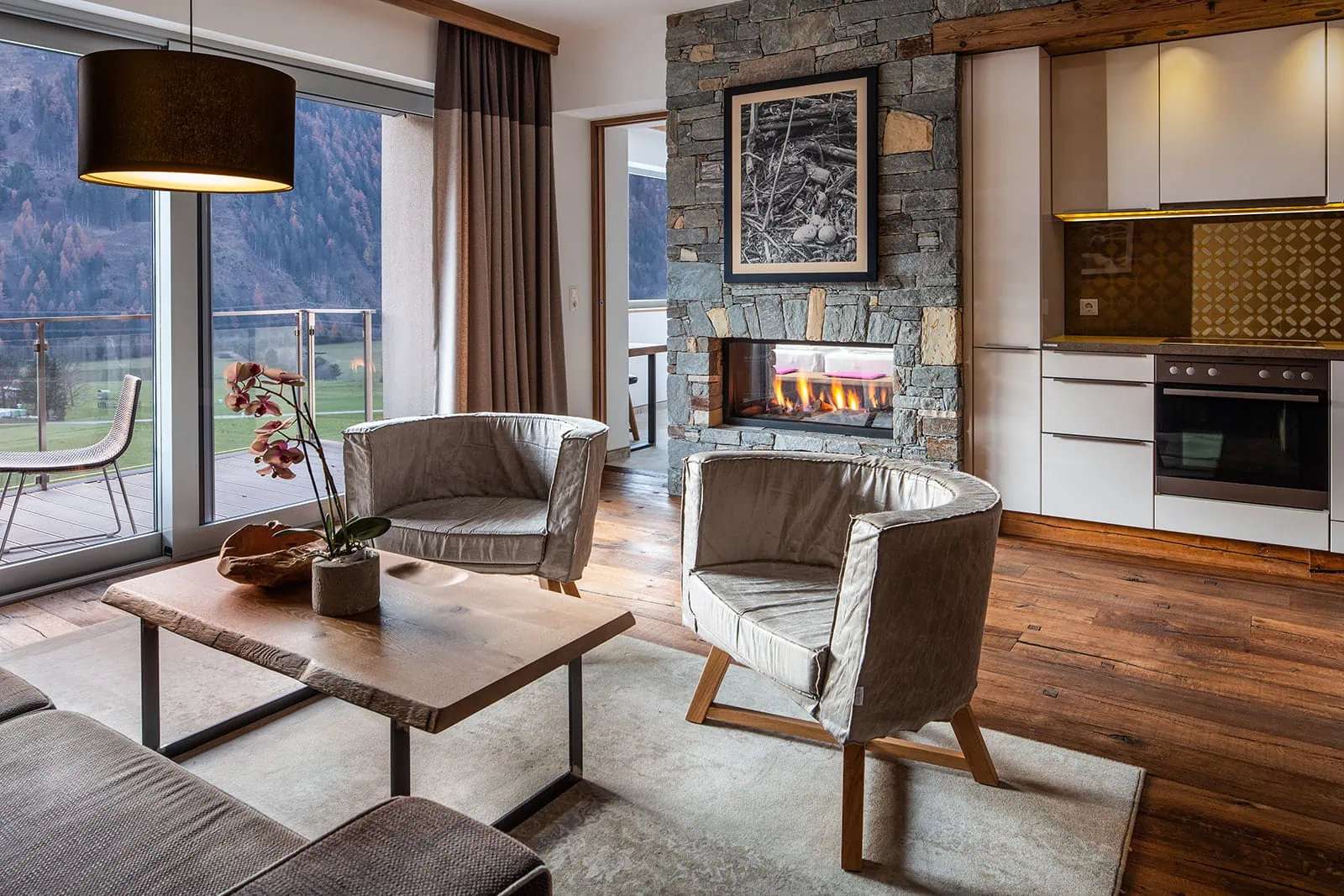 Living area with living room suite
Parlour in antique wood style (dining area)
Fully equipped, open door plan kitchen
Fireplace (gas powered)
Sofa bed
Floor heating
Satellite TV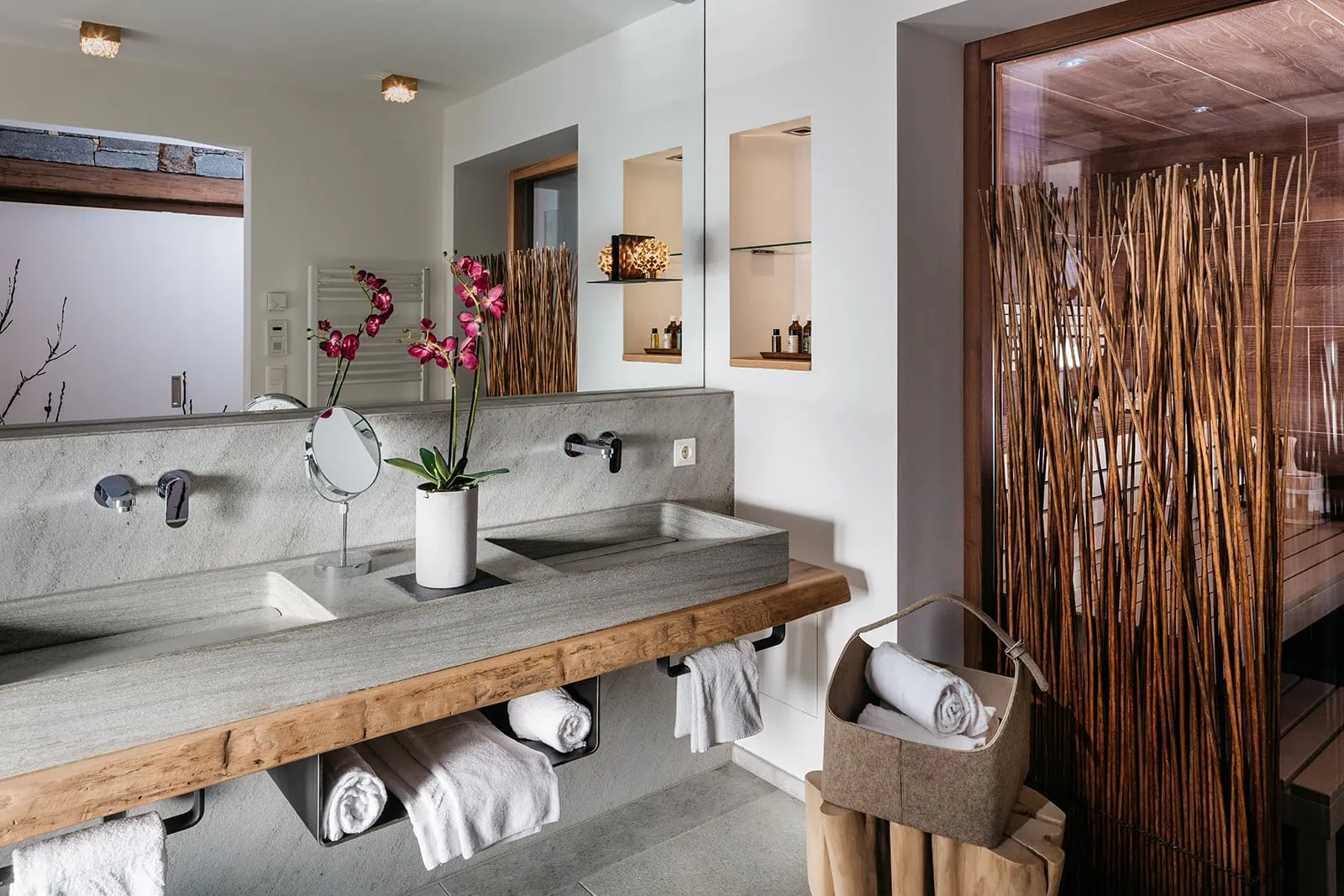 Tub
Double sink
Shower
Floor heating
Towels
Mirror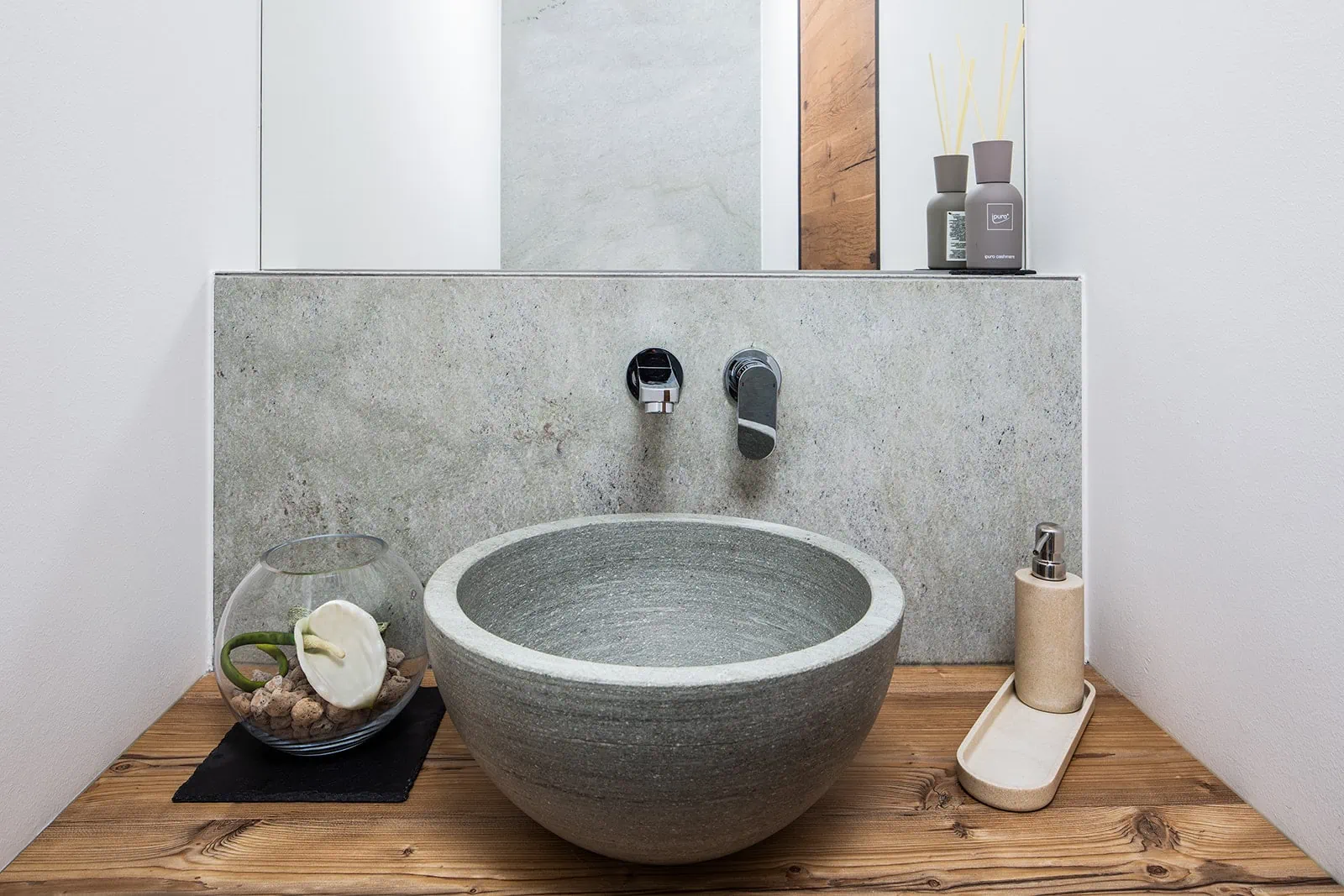 Sink
Towels
Mirror
Floor heating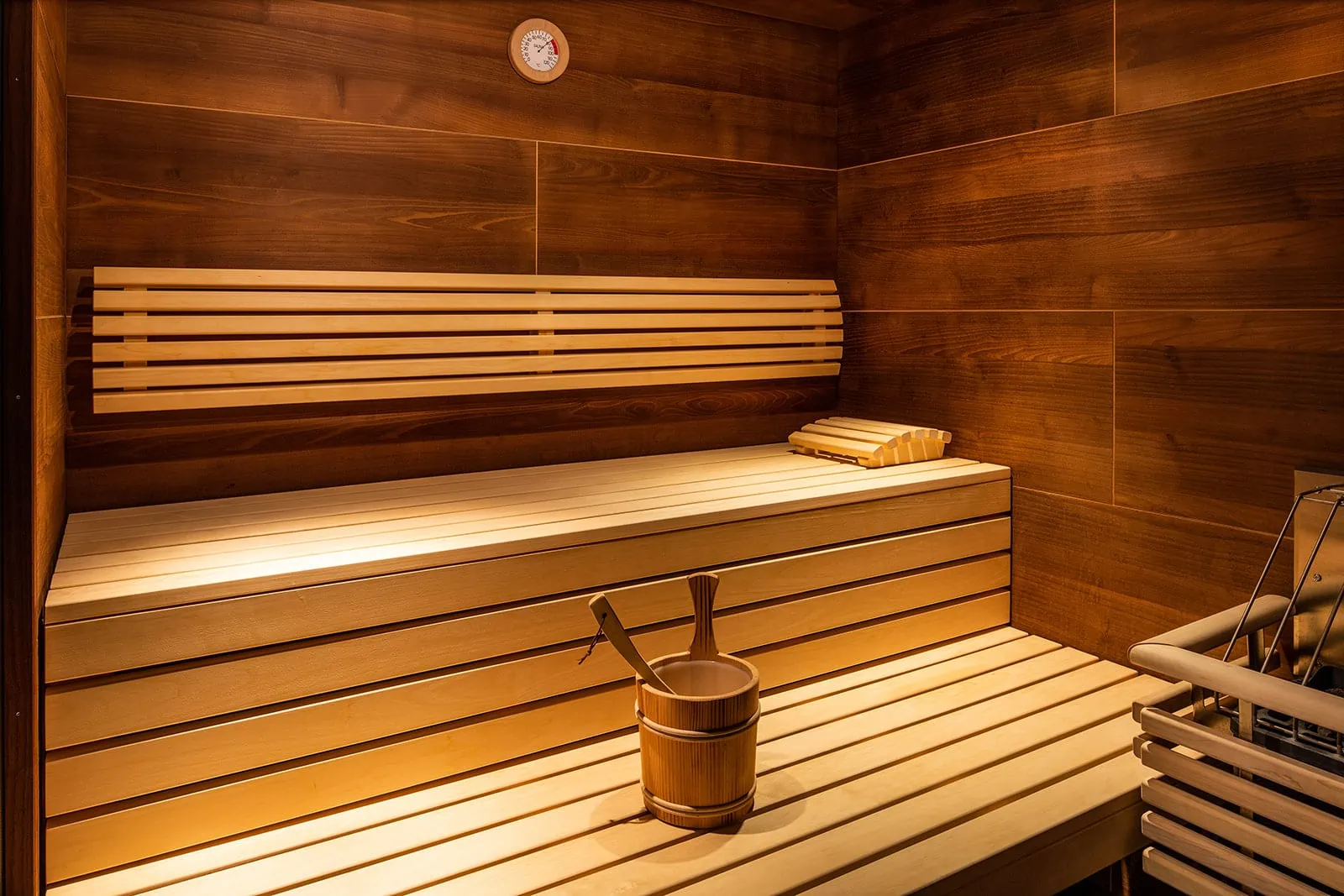 Sauna inside the apartment
Separate second shower right next to sauna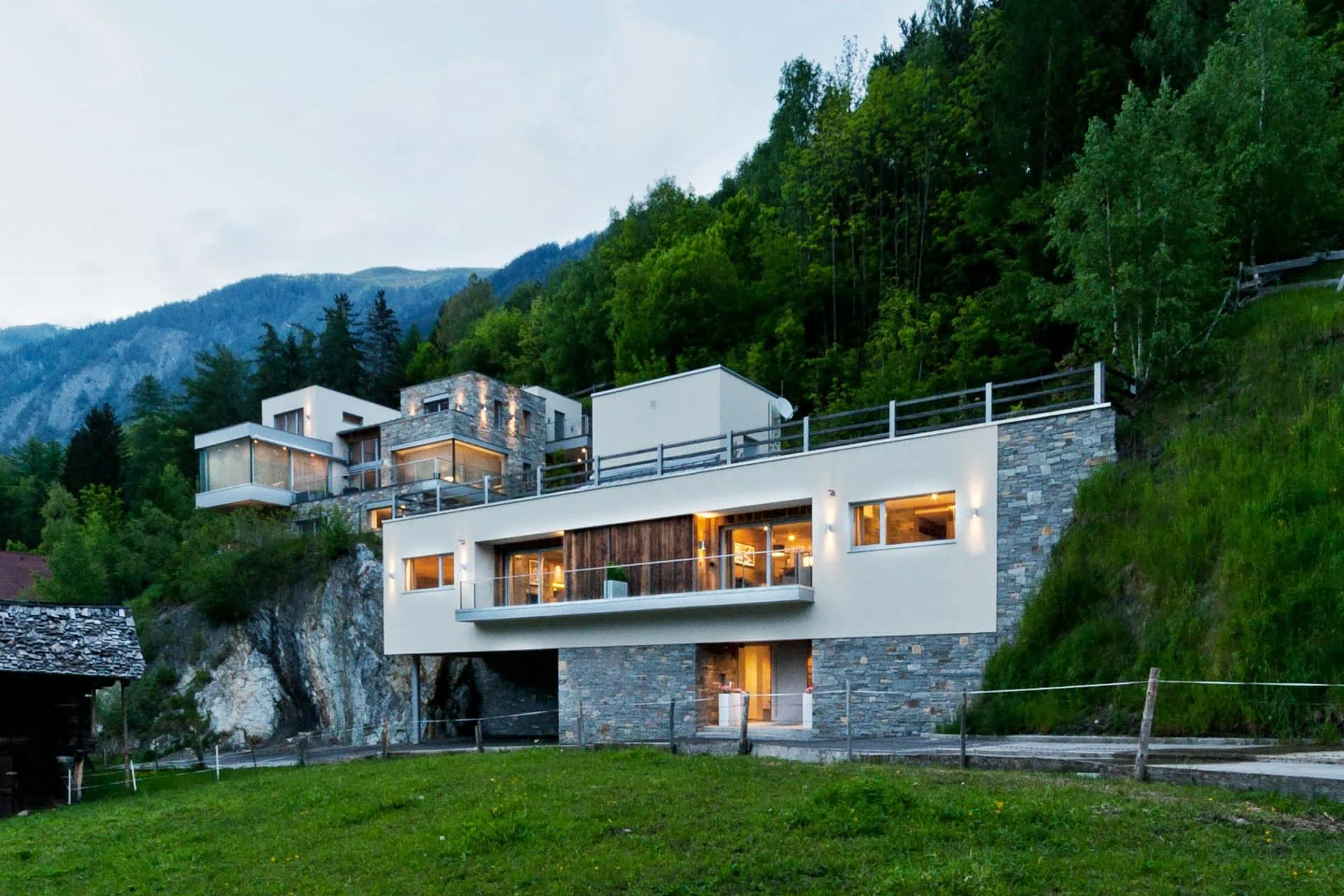 Balcony furniture
Outdoor lighting
Insect screens and sun-blinds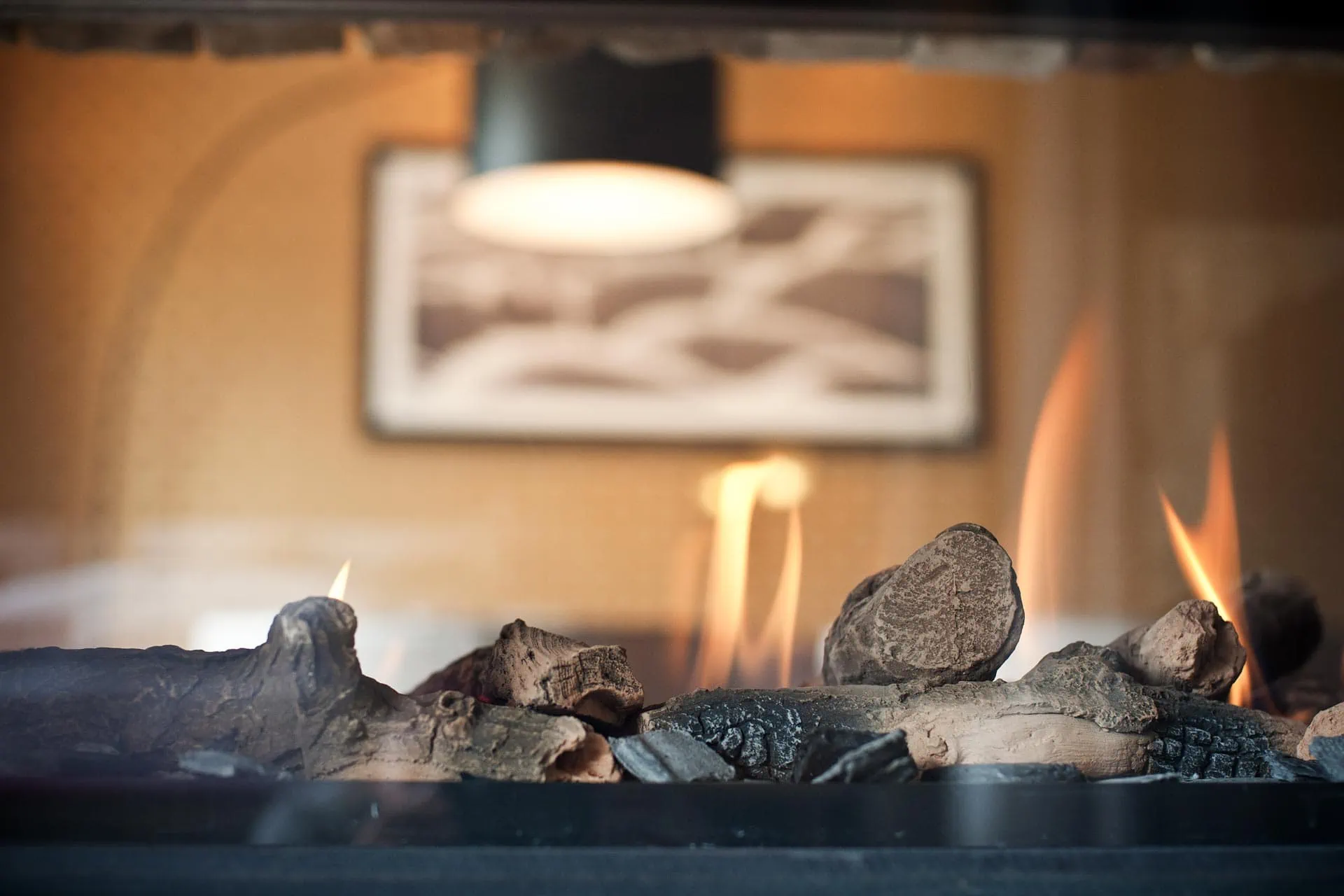 Carport
Parking spot
Bike and ski room with ski boot dryer
Washing machine in bike room
First aid kit
WLAN
Central heating
Non-smoking apartment (permitted only on balcony)
Go on a journey and discover the magnificent nature of Osttirol.
Tips for spending your time in Osttirol.
With a total of 266 peaks more than 3000 Meters high, the East Tyrolean mountain world attracts every mountaineer's heart. From easy to highly demanding alpine routes, you will find exactly the mountain experience that meets your requirements.
Signposted hiking trails lead past numerous mountain huts and mountain restaurants and await you with a gigantic view of the surrounding landscape.
Rent a bike spontaneously and explore the area.
The newly renovated outdoor pool in Matrei invites you to a cool off during the summer months. Enjoy sunbathing on the spacious lawn.
Tee off your golf ball with the Dolomites right in front of you or putt it over the perfectly kept green next to the Schwarzach in the Defereggental. The golf courses in Lavant near Lienz and in the Defereggental feature 18 and 9-hole courses. You can also train and improve your skills in the golf academy.
For daring people who are not afraid of heights, East Tyrol's high ropes courses offer a very special adventure. Numerous routes with different levels of difficulty are waiting to be conquered at dizzying heights. Separate children's parcours make the high ropes course the perfect family adventure.
Whether along the rivers or on trails in the forest – there are kilometers of paths in and around Matrei in Osttirol for runners to keep their performance up.
If you are looking for action in white water, then you can enter the crystal-clear alpine waters of the Tauern river or the Isel river directly in Matrei. If you need equipment, you will find a wide range and top advice in the local Riverstore.
What would Osttirol be without climbing? In the climbing area at the Falkenstein high above Matrei you have the opportunity to put your climbing skills to the test from the first to the ninth level of difficulty. The via ferratas in the Galitzenklamm near Lienz are ideal for families.
Explore the beautiful area around Matrei in Osttirol on a nostalgic carriage ride. A unique experience for the whole family.
Fun for young and old. There is a mini golf course with 15 holes right in the center of Matrei.
If you want to climb up an icy waterfall in winter, then the Eispark Osttirol, near the Felbertauern, is the ideal place for you.
Be accompanied by highly trained mountain guides and enjoy the adventure on the ice. The necessary equipment can be rented on site for a fee.
If you prefer to conquer the heights on two wheels, then there are numerous routes for mountain biking. Mountain bikes and e-bikes can be hired directly in Matrei.
In order to see the fantastic mountain landscape of Matrei and the rear Isel valley at a glance from above, a flight with the paraglider is definitely worthwhile. Simply take the cable car to the GG-Resort Kals-Matrei at over 2000 meters above sea level and spread your wings. Alternatively, the licensed local paraglider pilot will take you on an unforgettable tandem flight.
Not only mountain bikers get their money's worth in the region around Matrei. If you prefer to get on your racing bike, you can discover and admire the areas between the Grossglockner and the Dolomites in a different way. The East Tyrolean bicycle network covers 600 kilometers and has something to offer for every requirement.
Dive into the cool waters of the Isel river and experience a very special kind of adrenaline rush. After a detailed briefing by the licensed rafting guides, your adventure through the raging Alpine river begins.
Do you love horses and riding? Then you have the opportunity to discover our surroundings on an extensive and guided horseback riding excursion. Our little guests are accompanied by ponies.
In the neighbouring municipality of Virgen, a perfectly groomed toboggan run stretches over 2 km from the Würfelehütte down into the valley. Let yourself be pampered with home cooking at a cosy hut stop and then race down the mountain under floodlights. Accessible also by mountain taxi.
Grab your ice skates or rent a pair from the sports shop and slide across the ice on Osttirol's ice rinks. Appropriate protective equipment is also available in sports shops.
The Großglockner resort in the Hohe Tauern stretches between the two national park communities of Kals and Matrei and is the largest ski area in Osttirol. With 44 kilometres of pistes, an impressive view of the Großglockner and many more spectacular mountains, you can get your overdose of skiing fun here. Not to forget the ski huts, which offer hearty home cooking and cosy sun terraces.
If the snow conditions in the sunny Matrei basin allow it, the well-groomed village trail invites you to go classic cross-country skiing and skating. If you prefer more demanding trails, then you are spoiled for choice in the East Tyrolean trail network which covers more than 400 kilometres of trails. From the Hohe Tauern in the north to the Dolomites in the south – Everything your cross-country skiing heart desires is on offer. In the biathlon center in Obertilliach, you even have the opportunity to test your shooting skills while doing your laps on cross-country skis.
In summer, Matrei offers three outdoor sand courts and you can also swing your tennis racket on one of two indoor granulate courts all year round.
The "Osttirodler" is clearly an action highlight for young and old in Osttirol. At 2.7 km, the alpine coaster is one of the longest in the Alps and leads over countless steep turns and rapid passages from the Hochstein in Lienz through the forest to the valley. You will love it.
For hard-core adrenaline junkies, the Teufelssprung (Devil's Jump) in Matrei is just the right thing. With the extreme rope swing, you have the opportunity to throw yourself into a 140-metre deep gorge. If you are looking for ultimate action, this is the place for you.
Prices & further information
Prices are per apartment and night, including cleaning fee.
Season 1
01.12.2022 - 22.12.2022 & 12.04.2023 - 30.04.2023
Apartment for 4 people | € 185,00
Sofa bed for 2 people | € 30,00 per person
Season 2
23.12.2022 - 07.01.2023
Apartment for 4 people | € 325,00
Sofa bed for 2 people | € 30,00 per person
Season 3
08.01.2023 - 27.01.2023 & 05.03.2023 - 11.04.2023
Apartment for 4 people | € 235,00
Sofa bed for 2 people | € 30,00 per person
Season 4
28.01.2023 - 04.03.2023
Apartment for 4 People | € 280,00
Sofa bed for 2 people | € 30,00 per person
local tax
€ 2,00 per person per night
Prices are per apartment and night, including cleaning fee.
Pre-season
01.05.2023 - 23.06.2023
Apartment for 2 people* | € 135,00
Apartment for 4 people | € 185,00
Sofa bed for 2 people | € 25,00 per person
Peak-season
24.06.2023 - 30.09.2023
Apartment for 2 people* | € 175,00
Apartment for 4 people | € 225,00
Sofa bed for 2 people | € 25,00 per person
Shoulder-season
01.10.2023 - 30.11.2023
Apartment for 2 people* | € 135,00
Apartment for 4 people | € 185,00
Sofa bed for 2 people | € 25,00 per person
* Apartment for 4 people using only one bedroom
local tax
€ 2,00 per person per night
To confirm your reservation, we ask you to make a deposit of 30% of the total amount by transfer to our bank account.
We only accept cash payments in EUR.
Our bank account is:
Bank: HYPO Tirol AG
Account name: Mag. Stefanie Mattersberger
IBAN: AT09 57000 0300 5329 8688
BIC (SWIFT): HYPTAT22
Please note that the IBAN and BIC code must be specified for a foreign transfer free of charge.
The Austrian hotel regulations apply as booking conditions.
Cancellation conditions according to Austrian hotel regulations
Up to 3 months before the agreed arrival date at the latest, the contract between the accommodation provider and the guest can be cancelled unilaterally by both partners without a cancellation fee. If you cancel later, the following cancellation costs will apply:
up to 1 month before the arrival date 40% of the total package price
up to 1 week before the arrival date 70% of the total arrangement price
In the last week before the arrival date 90% of the total package price
On the day of arrival, the apartments are available from 4 p.m.
On the day of departure, we ask you to vacate the apartment by 10:00 a.m.
Pets are not allowed, we ask for your understanding.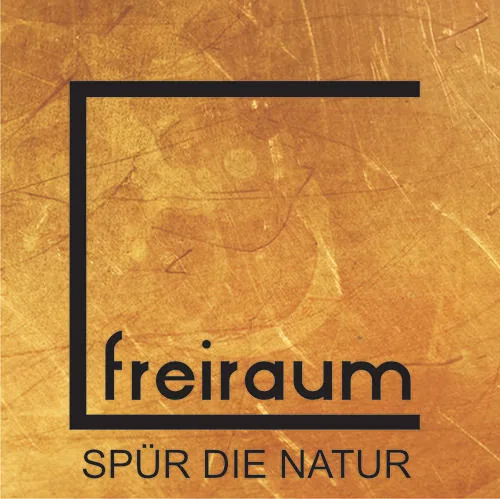 Step by step to a holiday in the mountains
Fill out the short inquiry form.
We will contact you regarding availability.
Confirm your booking and look forward to your holiday in Osttirol.
Is the apartment still available on my preferred date?
Your deserved break is only an inch away.
Treat yourself
to a holyday in Osttirol.
Regular breaks are a must in order to be able to constantly maintain the energy reserves in our everyday life. That is why you should treat yourself to a break and slow down once in a while. You deserve it!
Enjoy an unforgettable holiday in the breathtaking East Tyrolean mountains and recharge your batteries. Our apartment is the ideal base for all activities around Matrei in Osttirol. It is your personal freiraum. Feel the nature.